NYC's 'Black Lives Matter' Mural Defaced for 3rd Time in Under a Week
It's the third time the painted words were defaced in less than a week.
Video footage shows the women dumping black paint on the yellow words before one got down on her hands and knees, and spread the paint around with her hands.
"They do it for black people, right? Black lives matter. Black lives matter, but you want to defund the police for black people—you're lying. No, we're not standing for Black Lives Matter. We want our police. Refund our police," the woman said as she dumped paint on the mural.
"Y'all don't care about black lives," she said later.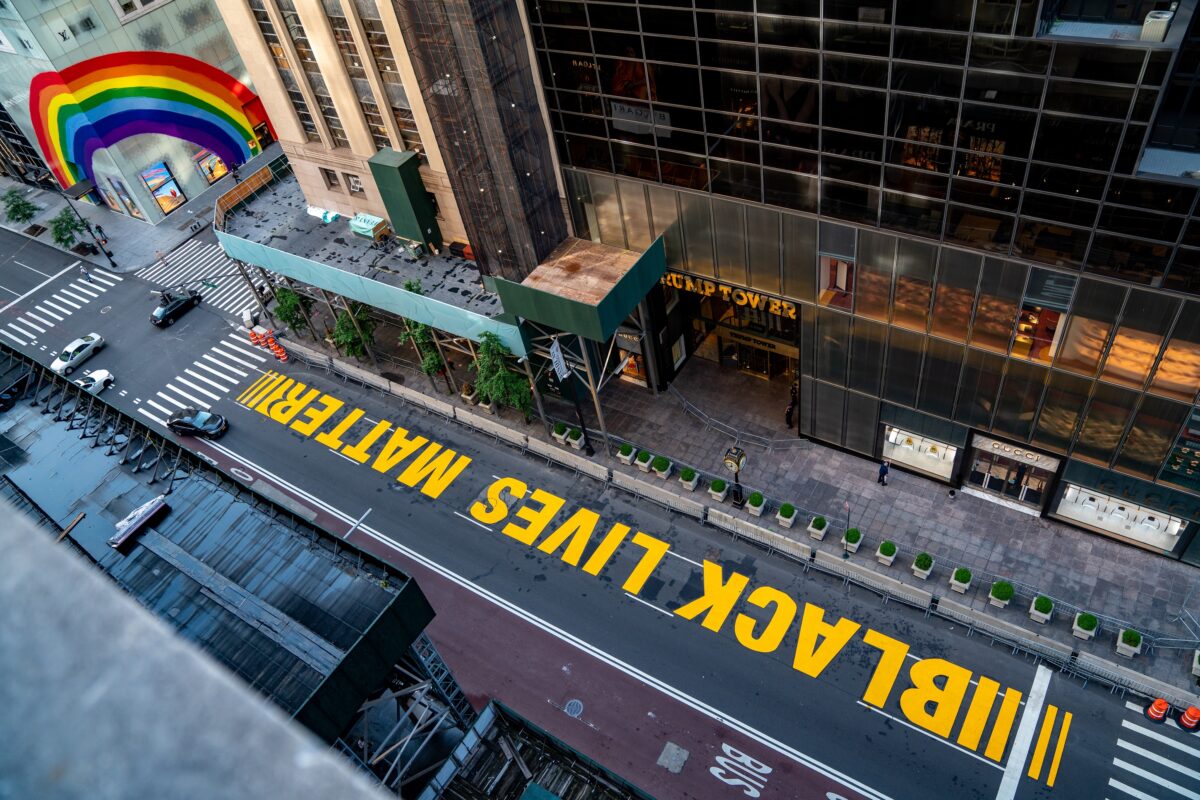 A "Black Lives Matter" mural that was painted on 5th Avenue in New York City, on July 13, 2020. (David Dee Delgado/Getty Images)
A New York Police Department (NYPD) detective told The Epoch Times that the situation took place at approximately 3 p.m.
CONTINUE READING AT EPOCH TIMES
SHARE IT WITH THE WORLD